Lahar Red Stag Wilderness is located at the foot of the snowcapped Mount Ruapehu in the heart of the central North Island of New Zealand.
New Zealand is not only a land of great natural beauty but also a safe destination & easy to get around.
Your hosts the Bishop family and our team of knowledgeable guides are committed to ensuring our guests experience the magic of hunting in New Zealand with the warm hospitality that our country is renowned for.
USA TO AUCKLAND, NEW ZEALAND: Book a direct overnight flight from the USA to Auckland, New Zealand (remember when booking you loose a full day crossing the international date line)
AUCKLAND TO TAUPO: Book the short domestic flight from Auckland to Taupo where you will be greeted by your guide. The best domestic flight to take is the 8.05am flight departing Auckland to Taupo with Air New Zealand
TAUPO TO LAHAR WILDERNESS: Your guide can take you to and from Taupo airport to Lahar. The cost for the return trip pick up and drop off ex Taupo is US$200/vehicle
From Taupo it is a 1.5 hours scenic drive to Lahar Wilderness. For those wishing to take things at a more leisurely pace, an over-night stay in Taupo before the drive to Lahar is a great option. We can recommend accommodation in Taupo.
SELF DRIVE: Car rental is another option if you are extending your stay to travel in New Zealand or if you are travelling with non-hunter who intends to do some sight seeing. You can choose to self drive either from Auckland or Taupo. The drive from Auckland to Lahar is 4.5 hours. The drive from Taupo to Lahar is 1.5 hours.
If self driving, plan to arrive at Lahar in the early afternoon of the first day of your booking in time to settle in and be ready for an evening hunt.
OUR LOCATION: Our physical address is 192 Matapuna Road, Horopito (2km off State Highway 4)
TRAVEL AGENTS: We can recommend Esplanade Travel in the USA to arrange your travel to and from New Zealand. Contact Jacky Keith at jkeith@esplanadetravel.com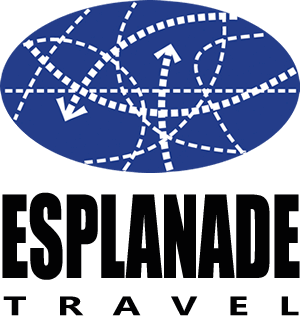 Border Requirements to enter New Zealand from USA
VALID PASSPORT: Passport must be valid for at least 3 months beyond the date you intend to depart New Zealand.
APPLY FOR A NZeTA BEFORE YOU LEAVE: USA passport holders require an NZeTA (New Zealand electronic travel authority) on arrival. Apply for this online at least 72 hours before you leave at https://nzeta.immigration.govt.nz/
INSURANCE: Travel and hunt insurance is strongly recommended.
BIOSECURITY SCREENING: As New Zealand is free from many pests and diseases that are a threat to our wildlife. Strict biosecurity screening exists at the border. Make sure all your gear is scrupulously clean especially your boots. New gear may be easier if boarder security do find something you risk having you gear destroyed. Do not bring used knives.
There are no longer any entry requirements for Covid-19 testing on arrival or proof of vaccination.
While it is possible to bring conventional sporting rifles into New Zealand most of our clients prefer to save the hassle of the application requirements and rent one from us at Lahar. Gun hire is US$100 per hunter for the duration of your stay. We have a selection of firearms in suitable calibres. They are fitted with excellent optics, bi–pods and suppressors making them comfortable to shoot.
There is no paperwork required for bringing a bow into New Zealand but it is advisable to carry your latest hunting license.
GETTING YOUR TROPHIES HOME: We deliver your trophy to our expediter. He will process, crate and ship your trophy to the USA. You will receive your trophy cleaned and salted ready for taxidermy or mounting.
COST: The expediter will liaise with you and payment is made to him directly. The total cost varies depending on the size and number of trophies per crate. Price indication for 1 x Red stag head, processed and shipped in a crate is approx. $1,800 USD. The size of your red stag trophy determines the size of the crate required. Other trophy species can be added into this crate at a lower marginal additional cost.
CUSTOMS BROKER REQUIREMENTS: A customs broker in the USA is required. Our expediter will recommend a broker if you do not have one. These agents clear you trophies through US Customs on your behalf and also arrange delivery to your taxidermist. If you have a customs broker arranged, the name, phone number and email address of the broker will be required.
Can we hunt together? Yes, we have one guide to two hunters.
Can a non-hunter accompany me on my hunt? Yes, our guides will safely include your non–hunter
What temperature should I prepare for in New Zealand? From March to May temperatures range from 32–50 degree Fahrenheit. Expect some rain as well as sun, often in the same day.
What hunt clothing do I need to bring? Bring standard hunt clothing suitable for your September/November hunting season in the northern USA. Include sturdy walking boots and effective rain/windproof outer gear which is quiet in the forest. Gear with a darker or green camo patterns suits our evergreen forest. The ground is often wet but not above ankle height.
Hunting Boots (ensure these are clean to pass NZ biosecurity clearance at the border)
Set of wet weather clothing
Windproof jacket
Sweater / warm layer
Hat
Pair of gloves
Thermal long base layers
Extra socks
Camp shoes and clothing
Prescription medications
Binoculars
Electrical plug adapter/converter for your appliances
Cell phone &/or camera
Insect repellent
Sunscreen
Chapstick
Sunglasses
Passport valid minimum 3 months from departure date from NZ
Apply for NZeta at least 72 hours before leaving
Advise credit card company regarding travel to New Zealand
Travel & hunt Insurance
Drivers Licence
Cash for gratuities
Custom Brokers phone & email (if you have one)
There are clothes washer and dryer facilities at the log cabin accommodation